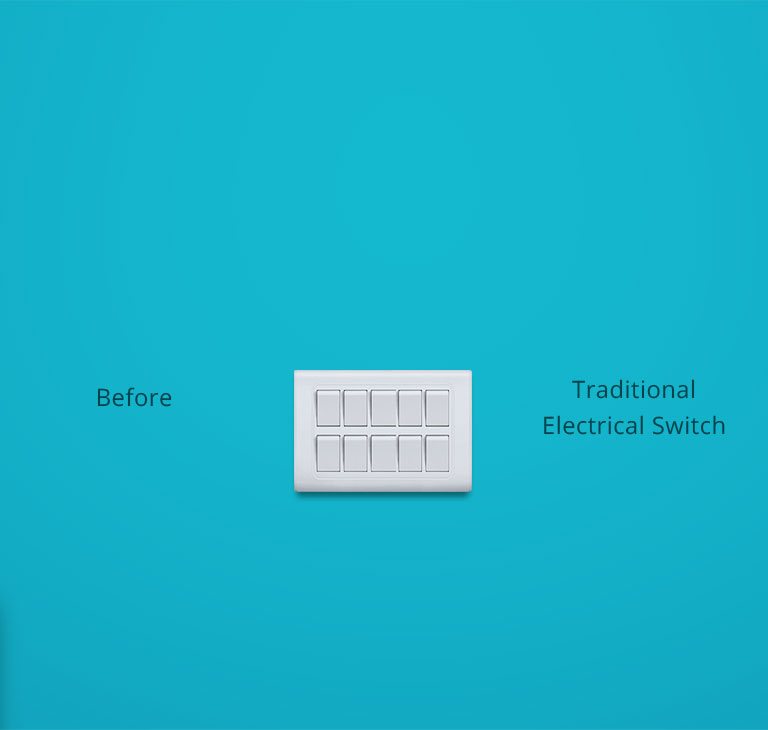 Designer wall with L'etoile Designer Switch
Select design from our large collection for designer walls and L'etoile Smart Switch
Fantastic Fusion Of Designer Wall & L'etoile Smart Switch
Asian Paints wall + Decal + L'etoile Switch
(Switch Size 11 X 11 Inches)
Nerolac Paints wall + Decal + L'etoile Switch
(Switch Size 11 X 11 Inches)
Berger Paints wall + Decal + L'etoile Switch
(Switch Size 11 X 11 Inches)
You can select any wall colour shade from Asian Paints, Nerolac Paints, Berger Paints and decal design through our Web App
Design your own wall & order Switch by using Web App
1. Choose A Design
Choose a design for your wall decal and the L'etoile Smart Switch from our gallery.
2. Select Wall Colour
Select the wall colour shade of your choice from Asian Paints, Nerolac Paints, Berger Paints.
3. Select Decal Colour
Select the colour of the decal design for wall and switch that suits your wall colour.
4. Try Other Options
Try out all the option given in the Web App.
5. Save & Buy
Save your design, Buy and Enjoy your experience.
Features To Make Your Life
Super Easy
L'etoile Smart Switch is a fantastic fusion, where art meets technology.
More than just features, we believe in innovation at core and make it available at your fingertips.
Extended warranty upto 3 years
No change in existing wiring
24/7 Support
Infinite choices within budget
Shock proof even with wet hands
Facility to repair remotely